Stepper Drivers
2M2280N
The 2M2280N Series Stepper Driver provides improved dynamic drive performance. This series drive accepts 187~253VAC input, with up to 8 Amps per phase, and provides users with a step resolution of up to 25,600 steps per revolution. As an additional feature, this drive provides users with the ability to select an auto reduce current setting which helps reduce power consumption and motor heat, while improving motor lifetime. Also, the isolation inputs help minimize interference from external electrical equipment as well as improving performance.
Input Voltage 187~253VAC, (50Hz/60Hz)
Over-Voltage Protection 395VDC
Under-Voltage Protection 200VDC
Cooling Method (Fan Cooling)
Operating Temperature - 0° C ~ +40° C
Storage Temperature -20° C ~ +70° C
Ingress Protection IP20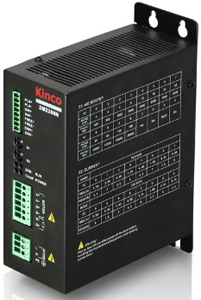 IMPORTANT NOTE: When stock status reads "contact us," the lead time could range from 6 to 16 weeks, model dependent. Please contact the factory for more details.
Wiring Diagram
Specifications
Dimensions