Servo Systems
PKS-FD322S-02-60S
The SME60S Series AC Motors are a low-cost solution for many motion control applications requiring a low inertia design to maximize torque at high speeds. These motors boast peak torque values up to 273 oz-in, provide excellent dynamic response, allow for 3 times the overload capacity, and come equipped with a 2,500 PPR incremental encoder. It is available in a 60mm square flange size, with a brake option.
70VDC and 220VAC Options
200W Power Rating
Rated Torque of 91 oz-in
Maximum Speed of 3000 rpm
2500 PPR Incremental Encoder Included
IP65 for Body, IP54 Shaft Seal
CE Certified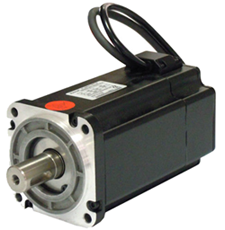 IMPORTANT NOTE: When stock status reads "contact us," the lead time could range from 6 to 16 weeks, model dependent. Please contact the factory for more details.